Our Foundation Solutions
We've got the answers to all of your foundation problems.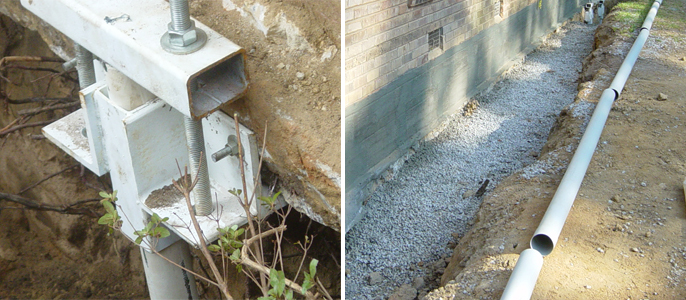 Top Level Foundation Solutions, LLC provides site specific engineering for every project. Site specific engineering from structural engineers provides peace of mind for clients by providing a stamped and sealed engineer's report that outlines structural issues on every project and recommended solutions for each. Engineering is provided by local structural engineers that visit each site.
Our company recommends Wayne S. Moore, PE.  Top Level Foundation Solutions, LLC has worked with Wayne Moore and his firm for several years on a variety of structural issues. We provide a 50 year warranty on all anchor installations covering workmanship which mirrors the manufacturer's warranty on the anchoring system itself.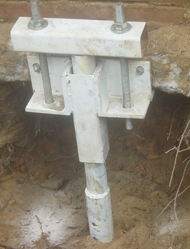 Anchor Systems
For existing structures with failed or failing foundations, Top Level Foundation Solutions, LCC utilizes both helical auger and push pile anchor repair systems.  When new construction foundations need reinforcement, helical auger anchors are the preferred solution.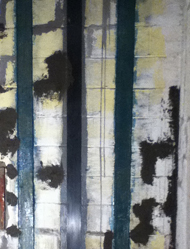 Kevlar Reinforcing Straps
When load-bearing concrete and masonry walls become structurally unstable, with cracking or bowing, Top Level Foundation Solutions, LLC uses Kevlar reinforcing straps to strengthen and support them.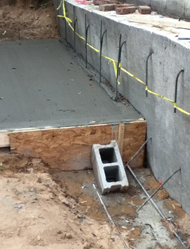 Structural Concrete
For new construction as well as existing structures, structural concrete is the preferred solution for providing support for a structure with poor soil, excessive weight or concentrated load locations.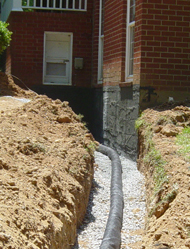 Drainage Solutions
Water and moisture around or beneath a structures foundation can soften soil and lead to structural problems.  French Drains, along with waterproofing barriers, like the Hydro Stop Barrier Guard, are great solutions for water penetration problems.